Over the past three weeks, SANCTUM, the twelfth Dark Mountain book has been making its way into the world. To mark its launch, the Dark Mountain website has run a series of pieces about the rather extraordinary collaborations that went into the making of this book – and I wanted to share those with you.
To start with, you can read the full text of the editorial which Steve Wheeler and I wrote to introduce the book. What led us to make a Dark Mountain book about 'the sacred' – and how did we approach this territory?
The next post introduces the unique artistic collaboration which brought this book to life. Thomas Keyes started out as a graffiti artist in Belfast – and has since combined his mastery of street art with a fascination with the craft of the medieval illuminated manuscripts. For this book, he assembled a crew of fellow artists – somewhere between a graffiti team and a monastic scriptorium – who brought colour and flow to the words of the book's contributors, working on parchment which Thomas made from the skins of roadkill deer from the Highlands of Scotland, where he now lives.

This book required the best part of twenty skins and took me into situations that can't have troubled many since the monastic age.
[one_half]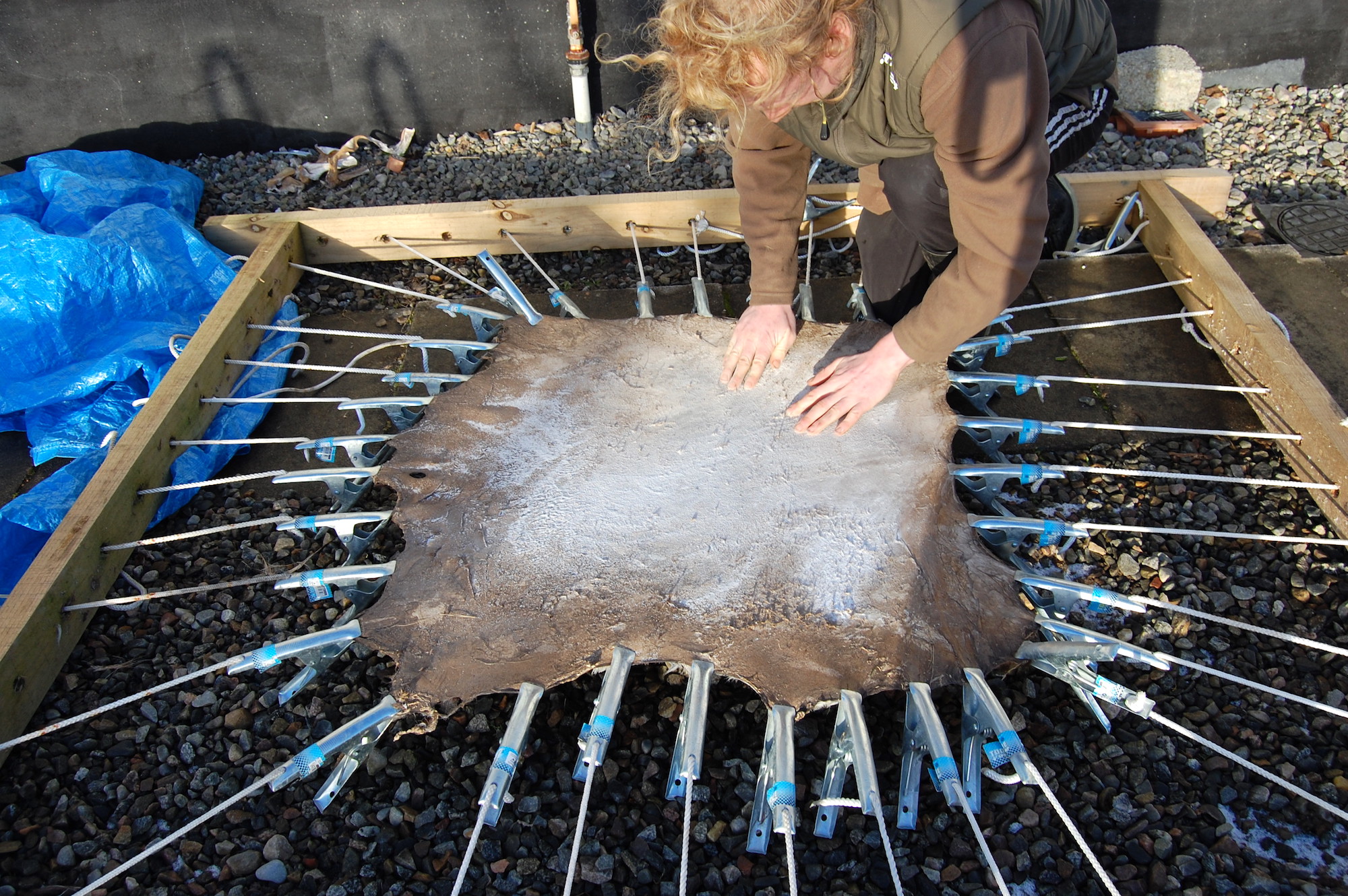 [/one_half] [one_half last="true"]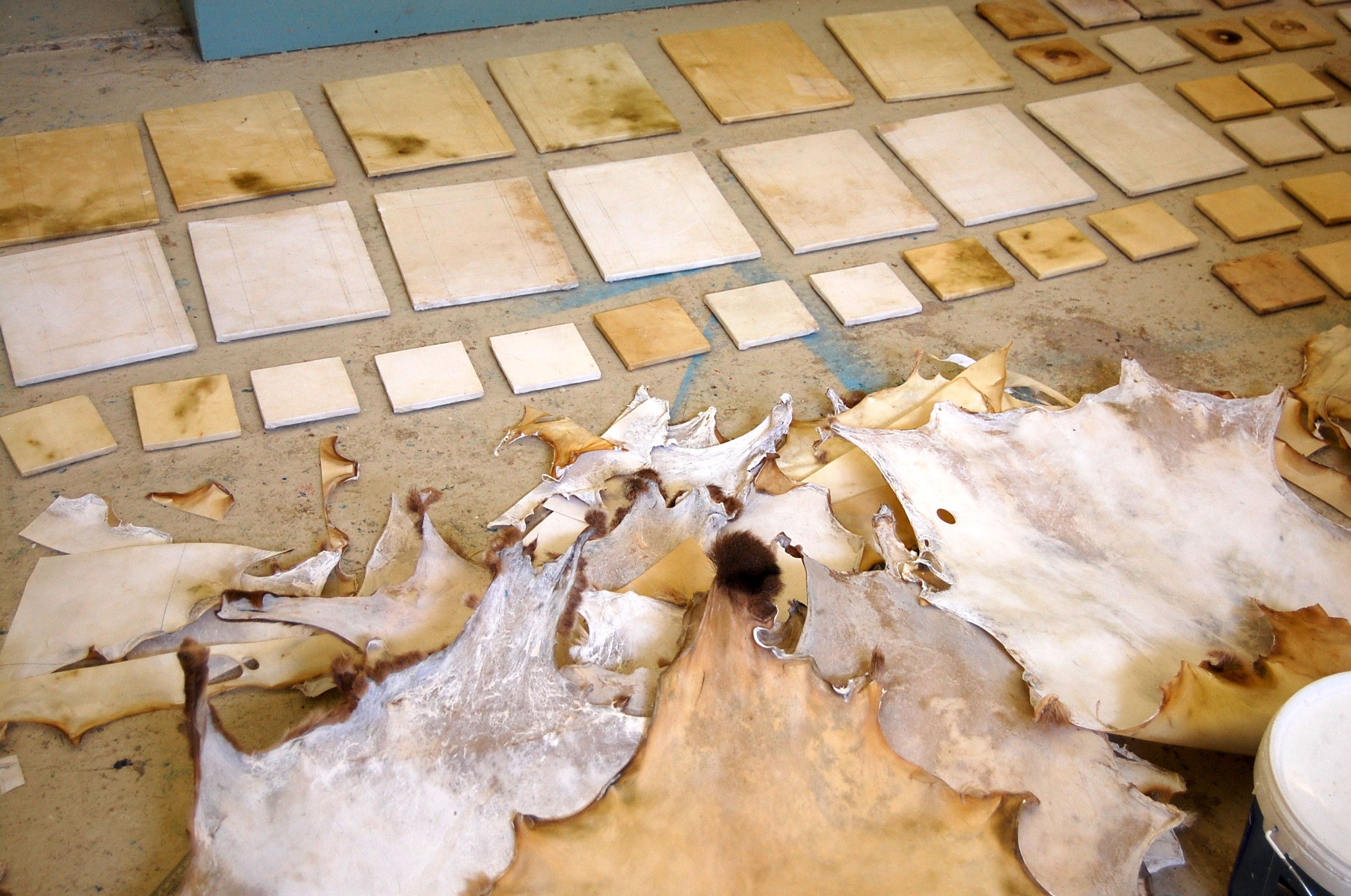 [/one_half]
There will be more announcements and events around SANCTUM over the next few months. Meanwhile, if you're anywhere near Devon on Saturday 9 December, you can join Steve, Thomas, Elizabeth and others for the book's official launch.